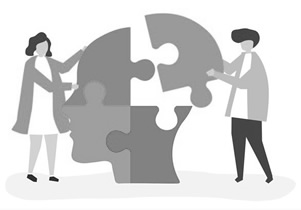 Sandra Sperling,

C.N.S., B.C.
As a Clinical Nurse Specialist, similar to a Nurse Practitioner, I assess the whole person when treating clients.
I am aware that many health challenges are rooted in nutritional and metabolic imbalances. As such, I like to order lab assessments to pinpoint possible general health problems that may be causing the problems at hand, as well as assessing life issues and stress that impact how a client feels.
Rather than relying primarily on medications to treat symptoms, I work at correcting underlying causes of mental health issues whenever possible. My goal is to use the least amount of medication possible to avoid side effects and make clients feel well again.
"Working with clients is a collaborative effort. My goal in providing health care is to respect the wishes and beliefs of those I care for and improve the overall health of those I treat."